*This post may contain affiliate links. As an Amazon Associate we earn from qualifying purchases.
When most people think of a tiny home, they think of an isolated cabin in the woods. But what about tiny house communities? Despite common beliefs, living in a tiny home doesn't mean spending the rest of your life as a hermit. These communities often go mostly unnoticed among their "traditional" counterparts. But they are an integral part of maintaining tiny home popularity and finding new ways to utilize small house design.
There are tons of tiny house communities around the country, and around the world, bringing together tiny homeowners. These communities range from luxury neighborhoods to off-the-grid sustainability efforts, to urban solutions for homelessness. And with this range of uses comes an eccentric collection of residents and homes. After all, many of these communities are just as unique and exciting as the homes within them.
What Is a Tiny House Community?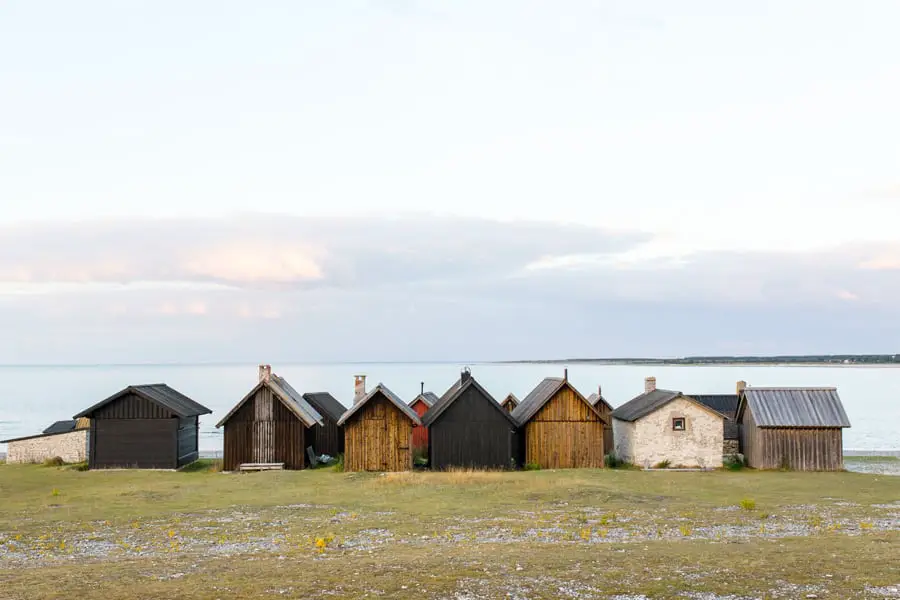 Image Source: Unsplash
Tiny house communities, also known as tiny house villages, are a pretty new part of the tiny home trend. Tiny houses cropped up around a decade ago, partially as a response to the housing market crash and a refocus on minimalist lifestyles. Many tiny home designers abandoned these principles, creating miniature mansions with price tags to match. But with the right design choices, a tiny home is much more affordable, but just as livable, as a traditional-size home.
The average family home in the United States is around 2,600 square feet. Most tiny homes are 400 square feet or less. Just like traditional neighborhoods have become a staple of the real estate market, ranging from suburban cul-de-sacs to gated communities, tiny house communities have also emerged. But these tiny house communities don't just offer connections to other tiny home enthusiasts. They also offer benefits like increased sustainability, a solution to homelessness, and a shift in how we view homeownership.
Tiny house communities and sustainability
While a tiny house in itself is usually a more sustainable option than a traditionally sized home. People have multiplied this sustainability within tiny house communities. If the residents of a tiny home village share the same passion for the environment and sustainability, something that draws a lot of people to tiny living, great things can happen.
Tiny house communities often feature shared gardens, solar power systems, composting, and other sustainability efforts. You can practice these on an individual scale, but carbon footprints decrease slightly when multiple families share the same resources. This helps lower waste and makes everything a bit more efficient. Also, tiny house communities require less energy to power their homes. Since the homes are so much smaller than a traditional abode, less energy is needed to heat and cool them during the year.
Tiny house communities and homelessness
Some cities have adopted tiny house communities as a solution to high homeless populations. Volunteers typically build these villages and provide housing to homeless residents for free or at a steep discount. By grouping these homes into small communities, city resources can be better allocated, and residents can make valuable connections with others in their neighborhood.
Some critics claim that placing homeless residents in tiny home communities, rather than tackling the housing market as a whole, is doing a disservice. While tiny homes are a cute escape for middle or upper-middle class homebuyers, their size isn't quite as charming when they are the only option. Tiny homes are certainly a better option than turning a blind eye and leaving citizens to live on the streets. But perhaps they shouldn't be the end of our search for a homelessness solution.
The Pros and Cons of Tiny House Communities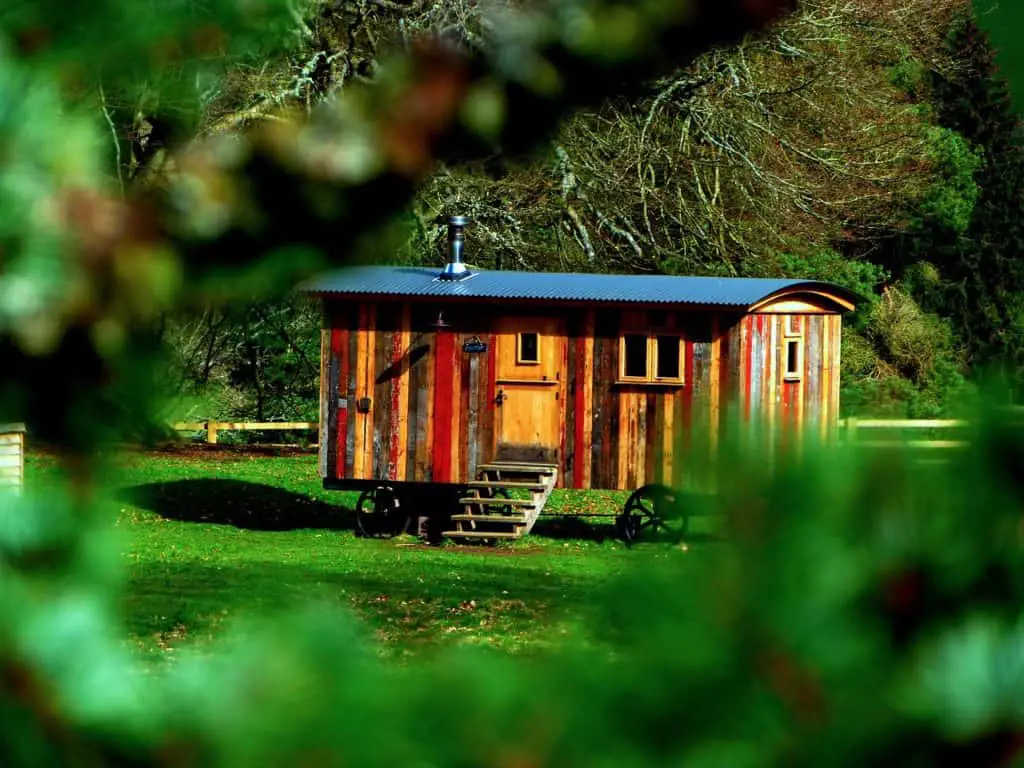 Image Source: Pixabay
Choosing to live in a tiny home village might not seem like a huge decision, but there are several pros and cons to consider before you commit to downsizing. Here are just a few of the biggest benefits and drawbacks to living in one of the country's tiny house communities.
While not everyone wants to live in a tiny home, some reports show that smaller houses are actually appreciating faster than traditional-sized ones. Tiny houses are often much cheaper than larger homes, though there are exceptions for luxury tiny homes. If you wish to cut down on your and your family's impact on the environment, transitioning to a tiny house community is a great option. And if you're someone who values living in a tight-knit neighborhood, a tiny house village is probably the best way to find like-minded people.
If you are moving into an already established tiny home village, then zoning won't be an issue. But many cities fight back against tiny house communities when they first try to emerge. Tiny homes themselves can place stress on romantic and family relationships because of the small space and lack of privacy. And living in a tiny house community can amplify this because you have little privacy from your neighbors as well. If you move to a tiny house, then be aware that you will share most, if not all, outdoor spaces with your neighbors. So if you're someone who values your personal yard or garden, sharing these spaces might be difficult. If you have mobility limitations, a tiny home might pose an issue for your movement as well.
How We Researched
When choosing our favorite tiny house communities to share with you, we wanted to pick a range of types and styles of communities. There are tons of tiny house communities around the country, but we tried to focus on those that have been established and successful for a while.
First, we looked at a luxury tiny house community. While some might take issue with high-end, luxury tiny house communities and the contrary role they play in the minimalist movement, they are a valid example of these neighborhoods. Next, we looked for an example of a village built with resources for local homeless citizens. We then took a look at examples of sustainably managed tiny house communities. Finally, we looked into a unique tiny home village: a tiny house resort that serves as a miniature hotel in the mountains.
Our Favorite Tiny House Communities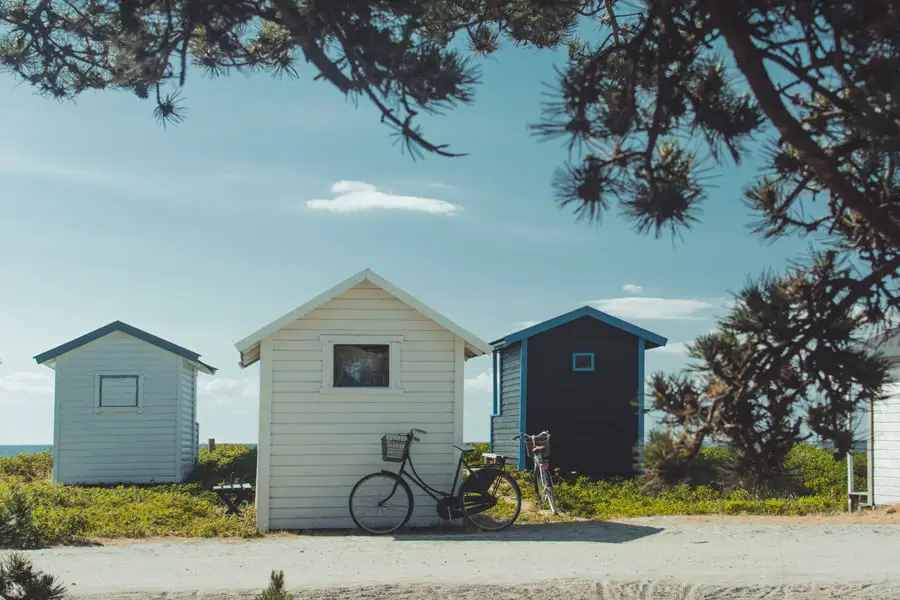 Image Source: Unsplash
To show the impressive strides that tiny house communities have taken to better the world, we chose a few of our favorite examples to highlight below. Even if you have no desire to move into a tiny home village for yourself, these communities will give you a better idea of how the tiny house movement has evolved in recent years.
While researching tiny house communities, we found many that are now defunct because of funding, zoning, or other issues. We excluded these from our list of favorites, but we included future plans. The following communities are in no particular order. But instead represent a luxury, financially insecure, green, and hotel community respectively.
Tiny House Estates
Tiny House Estates is a luxury tiny house community that is a partnership between Wheelhaus and Traverse Bay Resort. Wheelhaus is one of the most popular designers and manufacturers of luxury tiny homes. You can find this community in Traverse City, Michigan. Amenities of the resort include a pool, spa, tennis courts, clubhouse, and a fitness center. While these amenities aren't exclusive to the tiny home village, they are a part of the main resort and residents have full access to them.
This community includes private lots measuring 5,000 square feet, each with a choice of Wheelhaus-designed tiny home. The home designs you can choose from include the Caboose and Railcar models. Each of these homes is spacious inside with an outdoor attached deck. The Railcar model features a 400-square-foot floor plan. The Caboose uses a similar floor plan, but with the addition of a loft.
Community First! Village
The Community First! Village is a homeless resource community located in central Texas. The community is a combination of mobile homes, permanent tiny homes, and campers. A variety of housing options are available to meet all resident needs. And companies and individuals can choose to sponsor a home within the community.
This innovative tiny home village offers amenities like places of worship, on-site medical facilities, and Wi-Fi. There's also a community garden, walking trails, and a community bed and breakfast for visitors.
Village Farm
You can find Village Farm in Texas. This Austin community is practically all-inclusive and strives for a sustainable yet practical way of life. There are six different floor plans to choose from. Each of these home models features 399 square feet, making them pretty large for a tiny home.
The designers built Village Farm on the ideals of a traditional, small village. The community shares an outdoor theater, community stores, trails, gardens, cafe, and even pop-up restaurants. Village Farm is a truly revolutionary tiny home village, offering much more than just a place to live.
WeeCasa
WeeCasa is a tiny house resort. While many tiny house communities feature permanent residents, some merely rent out their properties for short periods of time. Unfortunately, this takes away much of the neighborhood bonding that comes with most tiny house communities. But for those who just want a taste of tiny living, these resorts can be a great option.
You can find WeeCasa in Lyons, Colorado along the edge of the Rocky Mountains. While the residents of this resort come and go, the homes are permanently parked or on traditional foundations. Even though this resort is lacking in an authentic neighborhood feel, it's still built on sustainable principles. With a much smaller carbon footprint than most hotels or resorts, environmentally conscious travelers might enjoy a stay here.
WeeCasa features 22 different tiny homes to choose from. Each of these houses has a unique layout and aesthetic and range from about 135 to 400 square feet. There is also a community clubhouse for meetings and large gatherings. The River Bend wedding venue is nearby, making this resort an excellent escape for a destination mountain wedding. Other amenities include public Wi-Fi, lawn games, communal fire pits, and private river access.
Will Tiny House Communities Continue to Flourish?
Image Source: Unsplash
With the popularity of tiny house continuing to rise, some speculate that the tiny housing bubble is about to burst. As we mentioned earlier, many once-thriving tiny house communities have disappeared after running into financial problems or a sheer lack of interest. Unique communities like Village Farm offer a complete neighborhood experience that you really can't find anywhere else. These communities will probably continue to draw in new residents even as the tiny home trend dies. But those that rely solely on the quirkiness and intrigue of tiny homes will likely suffer if interest wanes.
While luxury communities and resorts are pretty to look at, they are nowhere near as impactful as communities like the Community First! Village. No matter where you stand on these tiny house communities, they offer a side of tiny living often ignored by popular HGTV programs and blogs. If these tiny homes can reduce, or even eliminate the struggles faced by our homeless citizens, then they will hopefully outlast any dying trends. Even if the tiny home movement fades as quickly as it emerged, it will have done some good along the way.
Featured Image Source: Unsplash