*This post may contain affiliate links. As an Amazon Associate we earn from qualifying purchases.
We're all interested in scaling back our footprint, and one of the most attractive ways of doing that is the tiny house movement. Tiny houses are on-trend, cool; often even mobile! But if you've considered a tiny house and are smart, you've probably wondered, "What about tiny house appliances?" After all, that 5.2 cu.ft. washing machine is great if you've got a big family to wash for: but it's going to take up a quarter of your tiny house all by itself.
Whether you have a tiny house, want a tiny house, or are just interested in saving space without sacrificing the convenience that modern appliances provide, tiny house appliances are something to consider. Let's get into specifics, shall we?
Comparison Table
[amazon box="B01FT3T4JK,B01H7HYF86,B07RP391LN,B07PYMSR7K,B073ZGWN12,B06Y1MP2PY,B07DR3DQPF,B009KY70YQ,B004YEEIGA,B006TZ0O88″ template="table"]
Tiny House Appliances: FAQ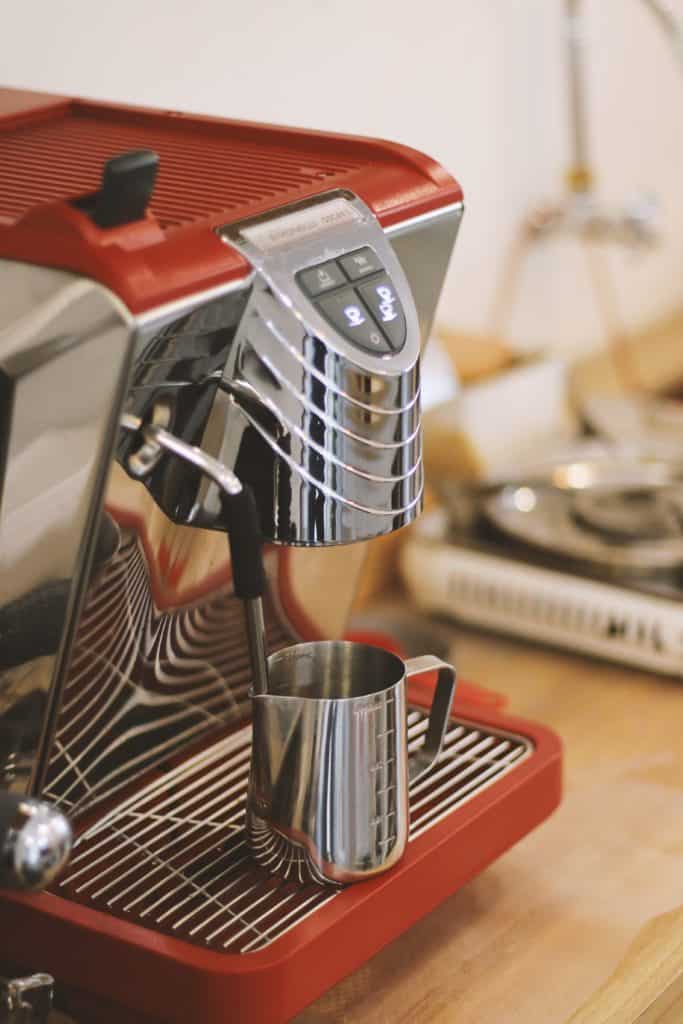 Image Source: Unsplash.com
1. So, What Are "Tiny House Appliances," Anyway?
When someone speaks of tiny house appliances, they could be talking about appliances that work just like "big house" appliances but are smaller. At other times, tiny house appliances refer to special versions of home appliances that make it possible to use your tiny house off the grid.
For example, some refrigerators aimed at tiny house owners work exactly as any ordinary household fridge: they're just smaller. You'll need electricity to power them. On the other hand, some fridges are made to run off propane so you never need to worry about an electrical hookup and can take your fridge anywhere.
2. Do You Have to Have a Tiny House to Use These?
Not at all! Anyone who wants to save space can use tiny house appliances and fixtures. They can also be appropriate for small apartments or if you're making a full attached living space out of a basement or garage. Some of these appliances would also be great in a camper or RV, and some are perfect for the dorm room.
3. What Kind of Appliances Can I Get for My Tiny House?
Anything! Any kind of appliance you have for a big house you can find a version of for your tiny house. You can get microwaves and cooktops, ovens and coffee makers, air conditioners and dishwashers, washers and dryers.
​4. Can I Have ALL the Appliances for My Tiny House?
You can get any appliance, but you might not be able to get them all. You do have some space considerations to worry about, and even though tiny house appliances are small, you might still have to make some hard choices about which ones you can fit (or afford).
How We Reviewed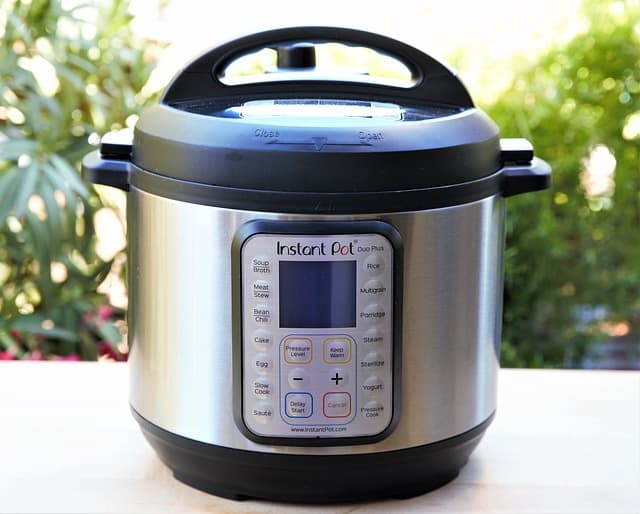 Image Source: Pixabay.com
We've taken a look at ten tiny house appliances that cover all the basics for your home. We've chosen what we think are the best ones in each category, from fridge to washer, cooking range to coffee machine. We considered the pros and cons of each according to lots of real users, took a look at the features that made each stand out, and then considered who each appliance is really best for.
Overall Price Range
Tiny house appliances range from just over $50 for things like microwaves to well over $1,500 for combo washer/dryer units. A lot of items will cost you between $200 and $700, and you can get all the appliances to outfit your whole place for $5,000 or less.
What We Reviewed
The Mini Fridge: Daewoo Retro Compact Refrigerator

The Washer/dryer: LG 24″ Washer/Dryer Combo

The Dishwasher: Kenmore 18″

The Cooking range: Summit 20″ Free Standing Gas Range

The Coffee Machine: Nespresso Essenza Mini

The Multipurpose Cooker: Instant pot
The Microwave: Kenmore Small Countertop Microwave

The Electric Heater: Heat Storm Deluxe Indoor Infrared Wall Heater

The Wood Stove: Vogelzang Wood Stove

The Composting Toilet: Nature's Head Composting Toilet
The Mini Fridge: Daewoo Retro Compact Refrigerator
[amazon box="B01FT3T4JK"]
What Is It?
Our tiny house appliances list starts with the fridge: this has a great retro look and comes in white, beige, red, a minty green, or a soft blue. We looked at the 4.4 cubic foot version, but you can also get it even smaller at just under three cubic feet. However, we think the smaller one might be just a bit too small. This fridge is lightweight, frost free, and only uses 45 watts of power. It's also nice and quiet.
Why Would You Need It?
You can't really expect to live somewhere for long without a fridge, and this one provides a good balance between size and capacity. This is perfect for a tiny house, a camper, or a small apartment.
Pros
Works very well

Durable

Energy efficient

Good amount of space for height
Cons
Freezer is not terribly powerful

Noisy if not perfectly level
Where to Buy
[amazon fields="B01FT3T4JK" value="button"]
The Washer/Dryer: LG 24″ Washer/Dryer Combo
[amazon box="B01H7HYF86″]
What Is It?
This is a combination washer and dryer with 2.3 cubic feet of space and ventless condensing: that means there's no need to punch holes in your tiny house to install it. It uses a standard 110 volt hookup, and it will need a drain and hookups to both hot and cold water. Like many washer/dryer combos, this unit takes a bit longer to dry a load than a freestanding dryer: about 120 minutes and possibly up to three hours.
Why Would You Need It?
There are all kinds of ways to save space and still have a way to wash and dry; perhaps most notably by ditching the dryer altogether. But if you live in, shall we say, moist environs, then you might not be able to get by without a dryer. This saves a lot of space by combining two units into one.
Pros
Ventless

Compact

Easy to hook up

Excellent washer
Cons
Drying is slow

Condensation tower must be unclogged regularly
Where to Buy
[amazon fields="B01H7HYF86″ value="button"]
​The Dishwasher: Kenmore 18″
[amazon box="B07RP391LN"]
What Is It?
Aside from the washing machine, is there any single appliance that has saved humankind more labor than the dishwasher? We love that this compact little powerhouse comes from a brand name with decades of experience in the dishwasher game. You get two color options, three different cycle modes, and a self-cleaning filter with this unit. It's also Energy Star certified, makes only 55dB of noise at the loudest, and comes with an optional air drying feature.
Why Would You Need It?
Actually, we think a dishwasher is even more important when it comes to tiny house appliances than it would be in a bigger home. That's because our tiny houses aren't exactly slopping over with counter space. Washing dishes by hand can require some pretty mad skills in that kind of cramped environment, and this dishwasher will make life a lot easier in your small space.
Pros
Cleans very well

Energy and detergent efficient

Compact

Very quiet
Cons
Must be hard-wired (no plug)

Expensive for size
Where to Buy
[amazon fields="B07RP391LN" value="button"]
​Summit 20″ Free Standing Gas Range
[amazon box="B07PYMSR7K"]
What Is It?
We all have to cook, and if you want to be able to do everything in your tiny house that you could do in a big kitchen, you need this range. You get a hugely powerful 12,000 BTU burner for when you need to bring a giant pot of water to the boil fast, two standard 9,500 BTU burners for most cooking needs, and a nifty little 5,000 BTU burner for simmering things gently.
The oven is a little small, but that's to be expected in tiny house appliances, and you still get a broiler. It comes ready to use a natural gas hookup, but there's an aftermarket LP kit available so you can convert it if you need.
Why Would You Need It?
Sure you could get by with just a microwave and a hot plate sort of set up. We don't want to knock that: some people have amazing kitchen-fu with very limited resources. But a house just doesn't seem like a home somehow without a real oven and stovetop. This is compact and yet has all the functions you could want.
Pros
Great for small kitchens

Bakes evenly

Good burner diversity

Easy to clean
Cons
Only one color (white)

Pricey for size
Where to Buy
[amazon fields="B07RP391LN" value="button"]
​Nespresso Essenze Mini
[amazon box="B073ZGWN12″]
What Is It?
We can already hear you writing off this one as an extravagance and an environmental travesty. But hear us out. This tiny espresso maker delivers fantastic, barista-style drinks ina tiny, energy efficient machine.
This machine weighs just over five pounds and is slim enough to squeeze in almost anywhere in your tiny kitchen. It comes with an eco-friendly energy saving mechanism that automatically turns it off if you haven't used it for a while.
Why Would You Need It?
Let's address the elephant in the room: is this environmentally friendly? You've probably heard the controversy over the pods, but there are two things to bear in mind. First, Nespresso recycles the pods for you and makes them easy to send back. Second, if you're the sort to leave your drip coffee maker on and forget about it, you'll be saving all kinds of power with this efficient unit.
The other issue is cost. Yes, the pods add up. However, if you like this high quality coffee so much that you drink this instead of a cafe drink, you'll save enormous amounts of money. And if you're only making coffee for one or two people, you're likely to come out ahead over the typical waste that results from a regular drip coffee maker.
Pros
Convenient

Quality coffee every time

Easy to fit in small spaces

Energy efficient
Cons
Pricey initial investment

No cost savings for more than two people
Where to Buy
[amazon fields="B07RP391LN" value="button"]
​Instant Pot
[amazon box="B06Y1MP2PY"]
What Is It?
In a tiny kitchen, there's nothing like an appliance that can do everything. This little pot comes with lot of pre-programmed modes so that you can use it as a slow cooker, a pressure cooker, a steamer, a yogurt maker, a rice cooker, a sterilizer, or a way to sauté your food.
The smallest version is a space-saving three quarts, and this pot really takes the guesswork out of cooking for you. It is highly efficient and helps contain the smell and steam of cooking.
Why Would You Need It?
Small enough to put away, even in a tiny kitchen, and powerful enough to cook all kinds of meals efficiently (you can even bake a cake in it), this is a great appliance that is essential ten appliances in one.
Pros
Clear display

Programmed settings

Very versatile

Convenient and efficient
Cons
Manual is not detailed

Sealing ring picks up smells easily
Where to Buy
[amazon fields="B06Y1MP2PY" value="button"]
​Kenmore Countertop Microwave
[amazon box="B07DR3DQPF"]
What Is It?
A microwave is a great thing to have, and this 0.7 cubic foot offering from Kenmore will fit most dorms, tiny kitchens, and even campers. The max watts are 700, and it comes with pre-sets for doing popcorn, pizza, frozen veggies, soup, and potatoes. Get it in black or stainless steel.
Why Would You Need It?
Why wouldn't you? Microwaves aren't always a must-have kitchen item, but they sure are handy. If you use a microwave regularly, this is a great one for fitting into a very small space.
Pros
Small and compact

Effective for size

Reasonably durable for price
Cons
Where to Buy
[amazon fields="B07DR3DQPF" value="button"]
​Heat Storm Deluxe Indoor Infrared Wall Heater
[amazon box="B009KY70YQ"]
What Is It?
Heat is always a consideration in your tiny house, and this infrared wall heater could be the right choice for keeping toasty in the cold. The wall behind it stays cool, and it takes up less than two square feet of your precious space. The unit will heat up to 500 square feet on 1000 watts.
Why Would You Need It?
Brrrr! When the wind blows and the snow falls, this will keep you cozy. It uses very little energy, is safe, and is very effective. This is the perfect way to get heat when you have very little floor space. If you have small children or pets, you don't have to worry about burns.
Pros
Small

Quiet

Cool to the touch

Very energy efficient
Cons
Tricky to get perfectly level

Cannot be used with power strip
Where to Buy
[amazon fields="B009KY70YQ" value="button"]
​Vogelzang Wood Stove
[amazon box="B004YEEIGA"]
What Is It?
Heat is crucially important in the winter, so we've come up with another option for keeping your tiny house cozy. If you prefer a wood fire, you can't do better than this wood stove. This highly efficient unit takes up floor space, but it's also capable of heating up to 1200 square feet. It has a firebrick lining and reinforced steel plating for safety. It also safely gives you that lovely aesthetic of a wood fire.
Why Would You Need It?
If you have a slightly larger tiny house, or if you need a way to have heat without relying on electricity or a gas hookup, this stove is a great, safe, and efficient option.
Pros
Very efficient

Easy to maintain

Saves lots of money in energy bills
Cons
Could be too large for some tiny homes

Can be messy to add wood
Where to Buy
[amazon fields="B004YEEIGA" value="button"]
​Nature's Head Composting Toilet
[amazon box="B006TZ0O88″]
What Is It?
This toilet can accommodate two people using it full time and will only need to be emptied about once a month. It gives off no odor, is easy to install, and turns human waste into organic compost: not raw sewage. It can also use regular or biodegradable toilet paper.
Why Would You Need It?
You don't need us to tell you why you need a toilet. Why do you need this toilet? If you can't get hooked up to sewer and water, or at least want the option to unhook when you like, this is the perfect toilet for you.
Pros
Effective with no smell

Easy to set up and use

Simple to keep clean
Cons
May need added mesh to protect from insects

Quite expensive
Where to Buy
[amazon fields="B006TZ0O88″ value="button"]
The Verdict
These are just some of the tiny house appliances available; but we think these are the best in every category. You might not need them all, but whichever type of appliance you're looking for, we can recommend any of the ones on this list.
Our favorite? The tiny dishwasher. It saves so much space and makes keeping a tiny kitchen clean that much easier.
Featured Image Source: Pexels.com